For the three months during the summer of 2016, Marianne Fairbanks and a small team of UW Madison students converted the Image Lab into Weaving Lab: Plain Cloth Productions. This lab served as a site of textile production, exploring the creation of simple cloth on domestic floor looms. Five looms warped with cotton yarn became sites for creating experiments around labor, process, production, meditation, math-based structures and garment production
Wisconsin Institute for Discovery | 330 N Orchard St | Madison, WI 53715 | room 1160
Points of inquiry:
1. How many yards of plain weave cotton cloth can be woven on a floor loom?
2. How long does it take to weave a yard of simple cloth for an amateur or expert?
3. What meditational value does the act of weaving provide when not tied to production but just as an act of creation?
4. How can we explore and invent weave patterns based in math structures?
5. Can simple garments be woven that need little sewing and create little waste?
History:
In the early 1883, William Goodell Frost, President of Berea College in Madison County, Kentucky created a program called "Fireside Industries." This initiative was inspired by the Arts and Crafts movement and sought to encourage handweaving and to create a fashionable marketplace for the crafted goods. The program provided women with a place to sell the goods woven on their looms, inspired many other craft programs, and served as a model for other weaving cooperatives in the Appalachian Mountains.
Floor looms were used for years in a cottage production of cloth but after the civil war, many families put away their looms as more industrially produced woven fabrics became commercially available. Inspired by "Fireside Industries" Weaving Lab: Plain Cloth Productions will be a site of experimental textile fabrication exploring production concerns beyond labor and value into less concrete inquiries into time, process, materiality and meditation.
References:
Alvic, Phillis. Weavers of the Southern Highlands, University Press of Kentucky, 2003
https://www.berea.edu/student-crafts/history/
Mini Loom Instruction Book
Mini laser cut tapestry looms - 2 sizes: iPhone 6 size and postcard size
LOOM 1 - Process of preparing 4 yard bolt of plain weave cotton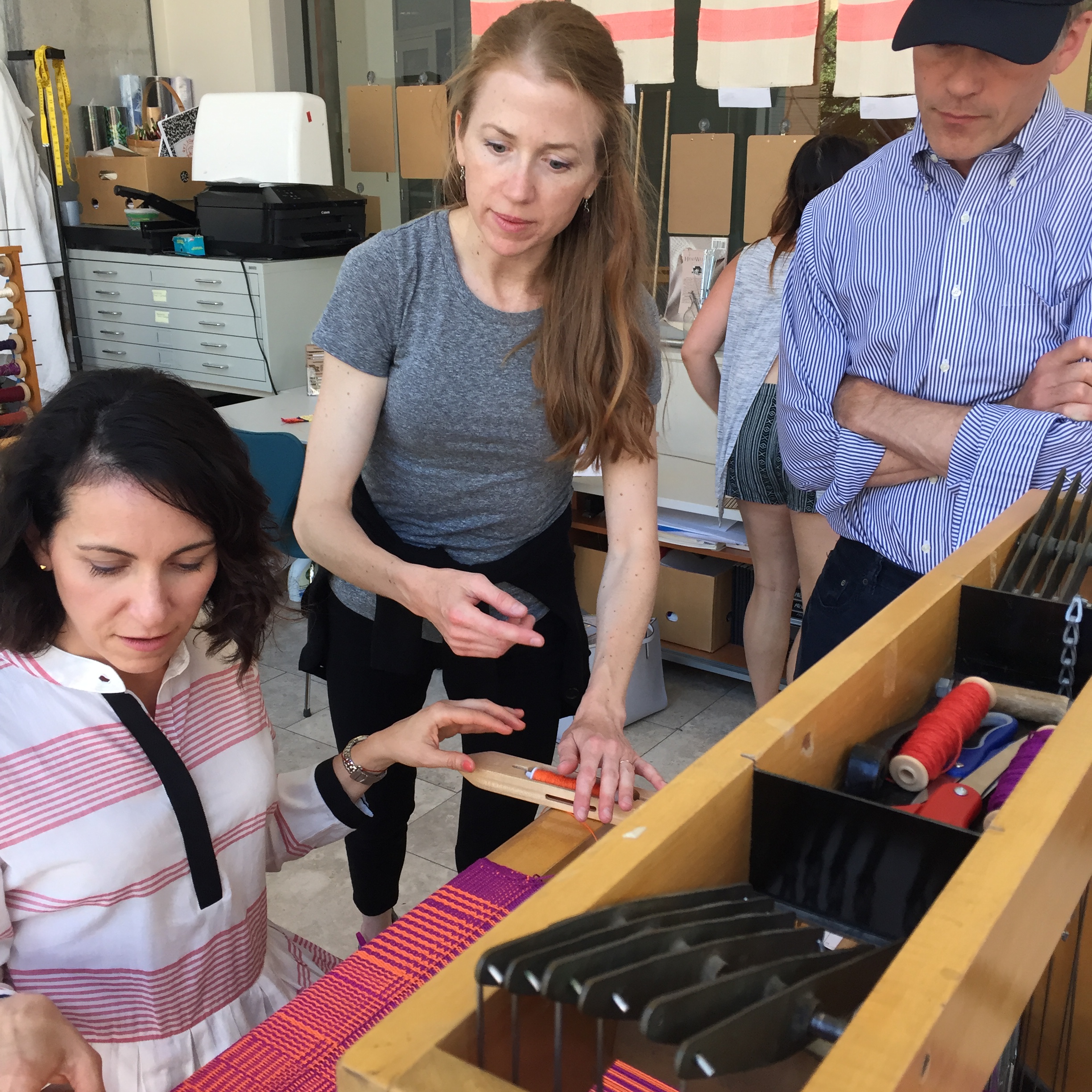 Results of production on looms 2, 3 and 4. Hour Towels, Meditation and Math Pillows.